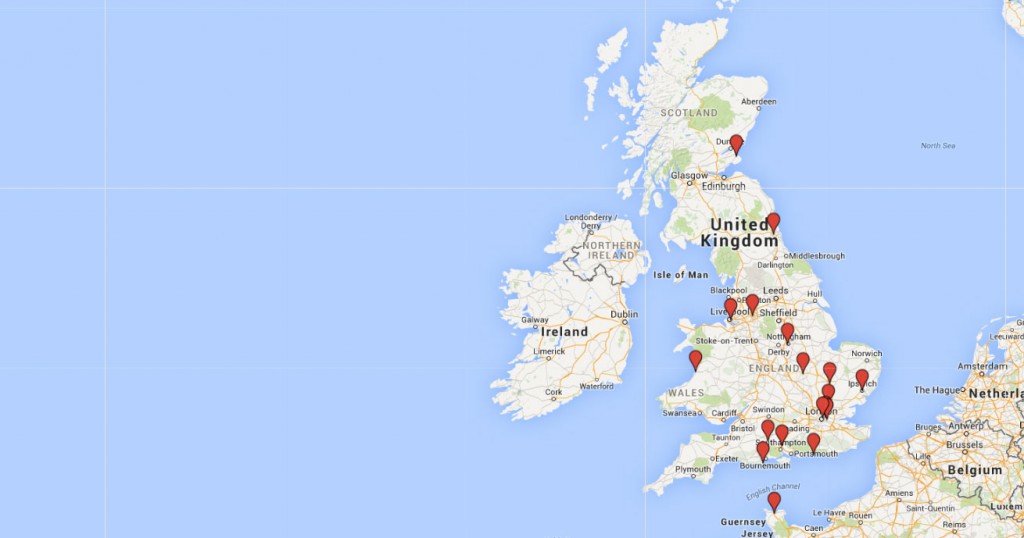 Square Peg are coming to the end of their epic journey around the UK….bringing circus theatre to an estimated 10,000 people. It's been an amazing journey for the cast and crew, obviously not without its challenges, but we managed to deal with them with a positive attitude whenever they came our way.
It all started with the most epic drive to Scotland, rewarded by a full house for the 2014 premiere of Rime at StanZa poetry festival. Then we had some unfortunate injuries whilst in Liverpool, but managed to make the best of it. We played next to Scooby-Doo at the Lowry and audiences proved that cool kids prefer Coleridge!
Brilliant adaptation of #Rime from @squarecircus @The_Lowry-never known an 11 year old enthralled by Coleridge!
Next up was another sell out success at Junction Cambridge – audiences were so delighted we thought we'd make a little film showing their reactions: http://vimeo.com/95855325
May was one of our busiest touring months with performances at Wolsey Ipswich, the wonderful NEAT Festival in Nottingham and the show that earned us the fantastic write up by Mathew Stadlen and Nikki accidentally revealed her weight in the national press! In June we spent most of our time at the fantastic creation space in Eastleigh followed by another residency at the equally awesome centre for circus creation in Cherbourg, where we stayed in caravans and celebrated Antonio's birthday with French cake and by adopting his hair style…
August was the Rime marathon in action: 5 shows in Worthing, one far out at sea in Aberystwyth, Greenbelt saw the wettest Bank Holiday Monday in the history of the world – 'Water Water everywhere' doesn't even begin to describe it, topped off with some lovely intimate performances in Harlow that massively inspired these people http://bit.ly/1DvP9Sj
Last weekend we ran through the beautiful green fields of Dorset and had actual birds flying over the rig (not quite an Albatross…seagulls are fair game though); Tomos got dropped on his head by the Ambulance people whilst being treated for a minor twisted ankle (even Coleridge couldn't have predicted that one!), luckily he has recovered and is now getting ready for our final performances at Stratford Circus.
Reading this blog automatically entitles you to our special circus discount for tickets, find it here.
See you all there!!
What if you slept
And what if
In your sleep
You dreamed
And what if
In your dream
You went to heaven
And there plucked a strange and beautiful flower
And what if
When you awoke
You had that flower in you hand
Ah, what then?
– Samuel Taylor Coleridge